As the month of May draws to a close, Father's day is rapidly approaching! We've been compiling a list of gifts that would be perfect for dad! The Etsy shops that we found are filled with unique and fun products for all the men in your life, with something to fit every personality!


Est. Beer Glass for Father's Day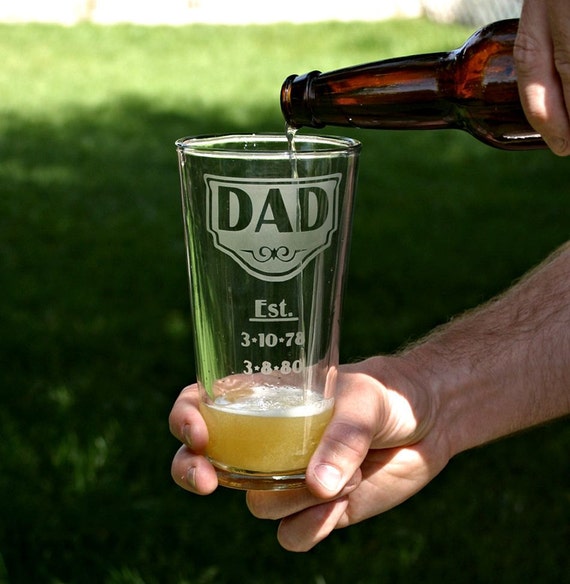 We know that dad works hard, so when it's time for him to grab a cold drink, he'll love this laser-etched glass from ScissorMill's Etsy shop! Each glass is unique, designed and personalized by the artist, and etched with a laser. No maintenance is needed to keep these glasses looking beautiful! This gift is one dad will treasure for years to come!



If you're looking for that special keepsake for dad this year, you've found it in these adorable mugs! From Forever Prints Pottery, these ceramic mugs feature your child's footprint or hand-print, their name and a special message.  Dad will never want to use another mug again, after seeing these!


Personalized Dad Key Chain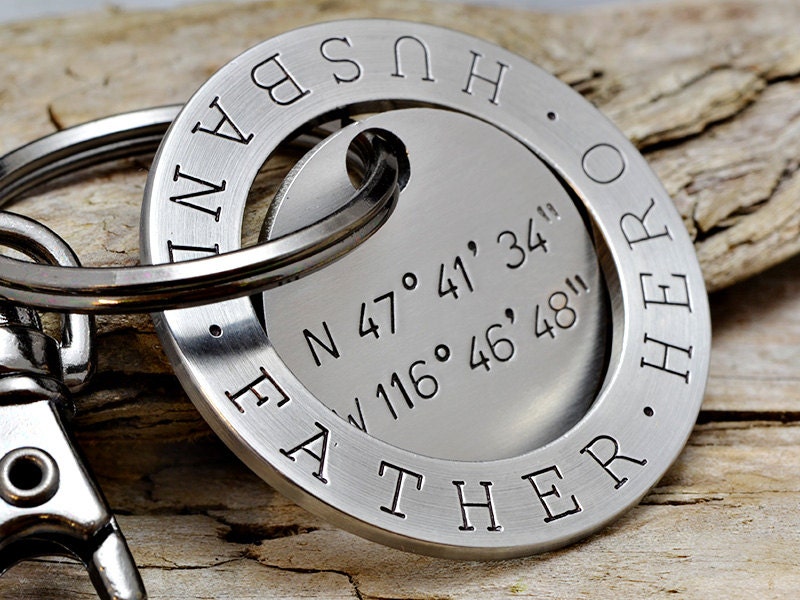 With this beautiful handmade stainless steel personalized key chain, dad will never want to take his eyes off of his keys again! On the outer ring, the words "Husband Father Hero" are stamped, whilst the inside is inscribed with GPS coordinates of your choice. This gorgeous item comes to us from Gunmetal Gems Etsy shop!


Gone are the days of wearing boring old cufflinks. When this beautiful gift is opened on Father's day, be sure to have a camera handy, because the look on dad's face will surely be priceless! From All About You Creations, this unique and handmade gift will be worn by dad for years!


3 Child Fingerprint Jewelry Silver Key Chain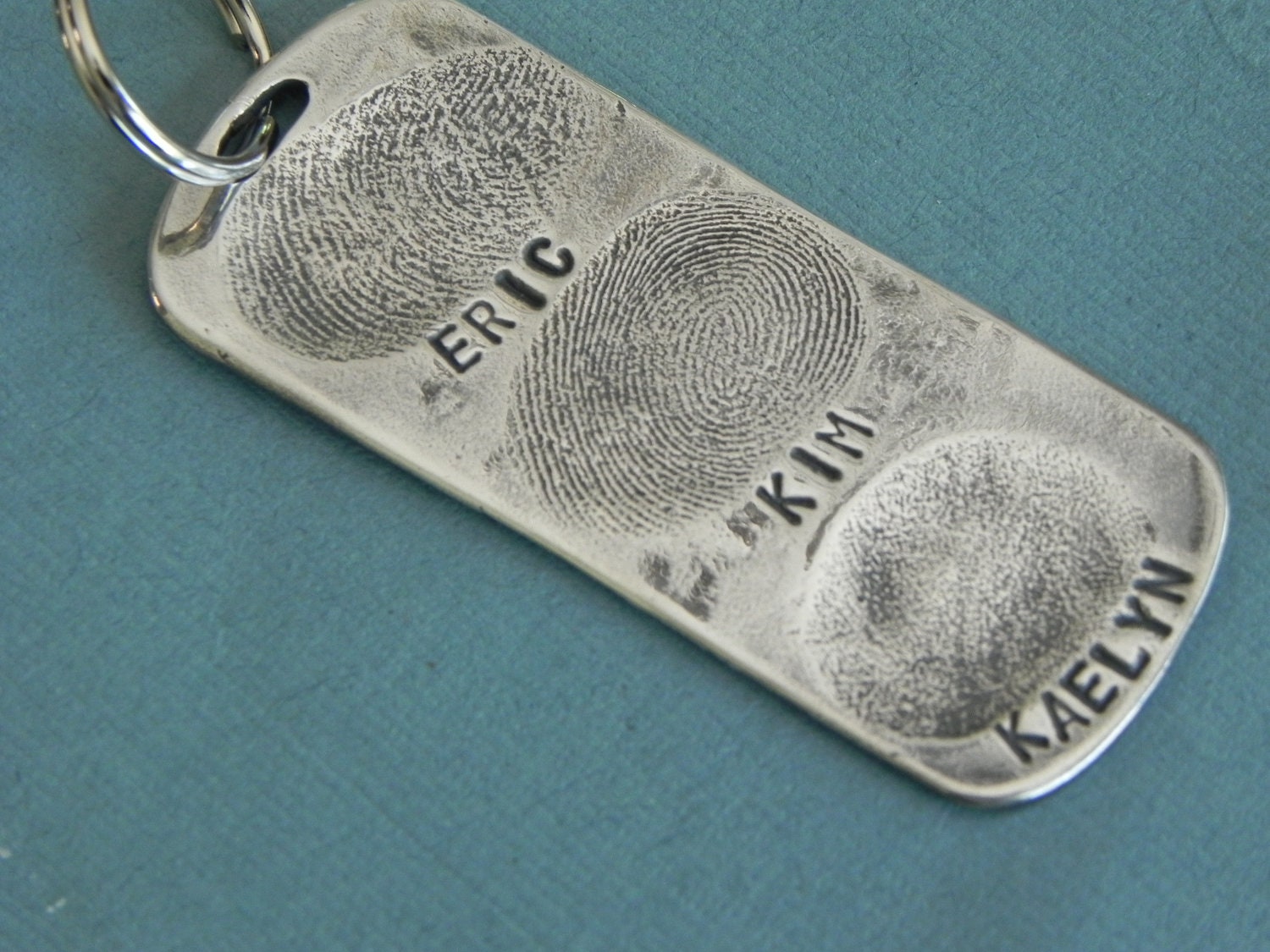 Another beautiful key-chain, this one comes from the Lily Buds' shop over on Etsy! This amazingly personal gift is a one of a kind creation. Crafted out of 99.9% pure silver, it will never tarnish. This gift is a wonderful way to celebrate the miracle of fatherhood.


Dad's Sign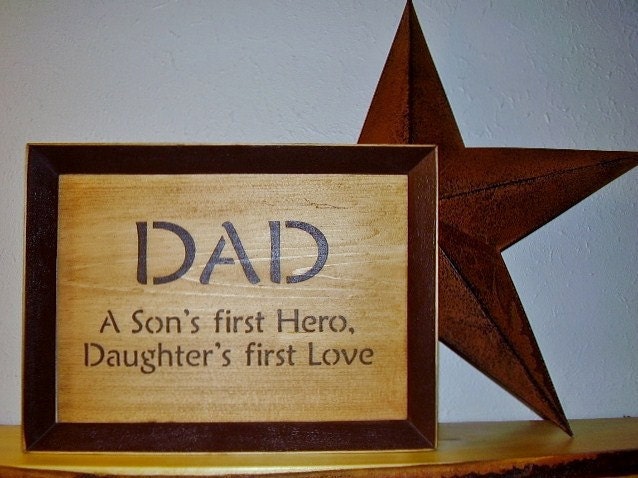 Showcase the special relationship between a father and his children. This gorgeous handcrafted wooden sign is the perfect gift for dad's study, bedroom or desk! This piece comes from Rustic Northern's shop on Etsy.




Give dad the gift of a treasured memory for Father's day! Does he have a favorite photograph? Give him the gift of a beautiful phone case to tote his phone in! From A Drop of Golden Sun's Etsy shop, this case is a thoughtful and unique gift for any man in your life!


Looking for more great handmade and unique finds? Check out our blog   have a peak at our shopping pages and don't forget to subscribe for our newsletter below.
Interested in indexing your products with us? E-mail us your on-line store URL and we will get back to you within 2 days.  Indexing your products on MomSE is absolutely FREE! Read more about us and what we do here
If you have an Etsy store, boutique, invention or business and would like to be featured on our website, please
send us a note
and one of our representatives will get in touch with you.
"Like" us on
Facebook
, follow us on
Twitter
and you'll never miss out on any of the reviews, discounts and giveaways we feature each week! Sign up for our weekly email newsletter here: