That time of year again is once upon us. When baby shower's are all over the place! Springtime baby showers are always super fun, because you can shop for a huge variety of clothing and items. Today, we're looking at some of the best baby shower gifts for the little guys!


Monthly Onesie Stickers



Quite possibly, one of the most unique ideas out there, these adorable monthly onesie stickers are the ultimate photo prop! The new parents will be able to capture their little man's first year of life with these stickers! From the Bump and Beyond Etsy shop, the mom and dad to be will love these stickers the minute they lay eyes on them!



Baby Boy Romper One Piece Bow-Tie



Dressing little boys is always a fun experience. From little bow ties to adorable hats, the possibilities are endless! Take this sweet little romper with a bow tie, for example. This outfit is versatile and can go from playtime to formal with the snap of your fingers! Mom and dad will appreciate this cute outfit from LoopsyBaby's Etsy shop!


No longer do little girls get all the fun of being royalty! The new parents will love that their newest addition will be able to declare his royally adorable personality in this onesie! With a beautiful vintage crown graphic, and text beneath that professes that he is "His Royal Highness," this outfit from CyndyLoveDesigns' Etsy shop declares that the king is in the house!



Baby Newsboy Diaper Cover and Loafers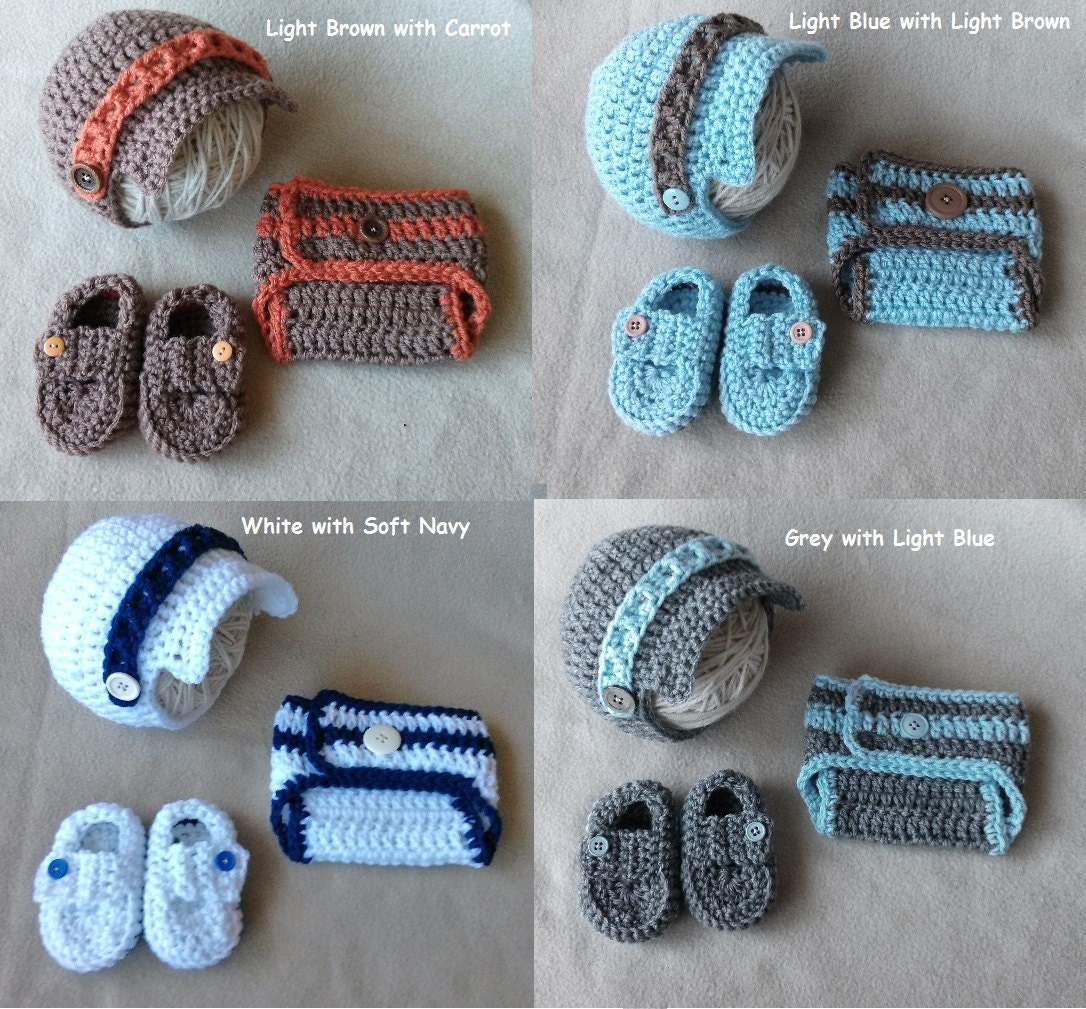 If the new parents are into the vintage look, they will adore these cute little handmade sets that include a newsboy hat, a diaper cover and little loafers! These are perfect for photo props, everyday wear, or a special occasion! Parents will love the versatility of these sets! They can be found over at The Yarn Alchemist's Etsy shop!



Personalized Sailboat Onesie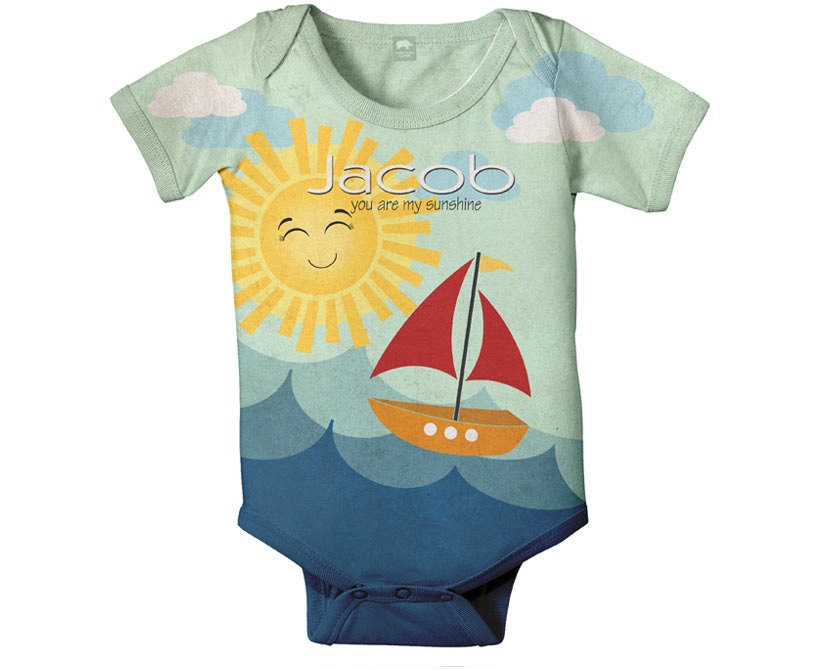 There's nothing cuter than a personalized onesie, letting the little handsome gent wearing it, profess his adorable personality! With this nautical themed sailboat onesie, complete with personalization, the little guy will love wearing this onesie, with it's bright colors and cuter caption! You can find this cute little number over at Simply Sublime Baby's Etsy store!



Baby Boy Onesie With Blue Checkered Bow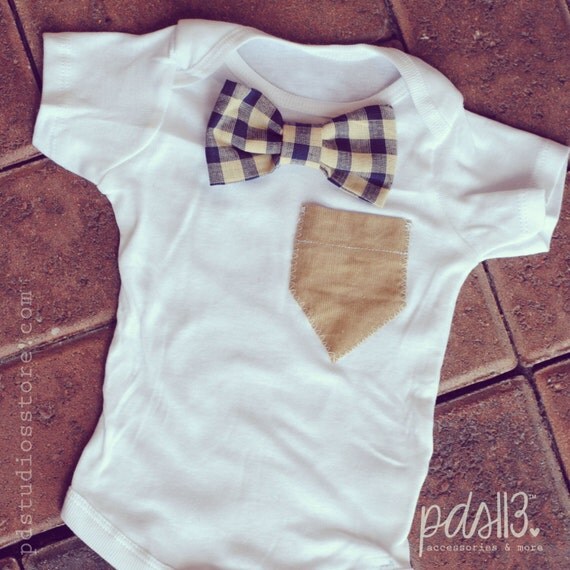 Bring back the apparel of years gone by with this baby boy's onesie with a blue checkered bow and cute little pocket! The perfect outfit for the little gentleman in your life, the onesie can be ordered in sizes extra small through extra large, for each stage of the little man's young life! This outfit from PD Studio's Etsy shop is the ultimate in the little gentleman's apparel!


Looking for more great handmade and unique finds? Check out our blog   have a peak at our shopping pages and don't forget to subscribe for our newsletter below.
Interested in indexing your products with us? E-mail us your on-line store URL and we will get back to you within 2 days.  Indexing your products on MomSE is absolutely FREE! Read more about us and what we do here
If you have an Etsy store, boutique, invention or business and would like to be featured on our website, please
send us a note
and one of our representatives will get in touch with you.
"Like" us on
Facebook
, follow us on
Twitter
and you'll never miss out on any of the reviews, discounts and giveaways we feature each week! Sign up for our weekly email newsletter here: