One of my goals every year is to get more organized. Since I have had my daughter I find it is even more beneficial to be as organized as possible. Whether it is her toys, the junk drawer or the linen closet it seems there is always room for some more order. I have found some great organizing ideas for a range of things, that if you can find the time to implement will probably make your life a little less chaotic. Maybe.
If you have some great organization ideas share them with us here or on our Facebook page!

I LOVE this idea from the Craftster! I never seem to have enough chip clips or fasteners for crackers, cookies and chips in my kitchen. I will never look at another plastic hanger the same way again! Free chip clips!


I don't know about you but my linen closet is always a mess. I can never find the pillow cases for the right sheet set. This idea from Martha Stewart will have your linen closet looking a lot more organized for sure!


This is an awesome idea from Apartment Therapy. Between the entertainment center in the living room and our office I could use quite a few of these free plastic tags to organize better. No more tracing the cord up with your hands in hard to reach places to be sure you are unplugging the right cord!


My daughter is two and she still loves the baby food pouches as a snack. I love them because it is an easy way to sneak some veggies in! But whether you store them in the frig or the cupboard they are not very easy to keep organized! I love this product idea from Boon Inc.…what a great idea!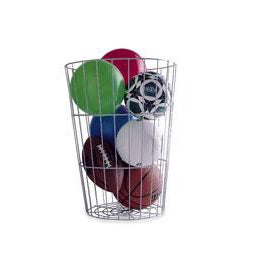 This large capacity toy barrel from The Container Store will keep all those balls from rolling everywhere plus you can easily see what is in the basket without dumping it.


I love this idea from Real Simple! Re-use all those jars and organize small items like push pins, paper clips and more in this easy to see idea.


Martha's idea of putting a turntable in your frig is golden! No more knocking over everything on your shelf to get to a bottle of something in the back!


Another priceless tip from Martha, use tension rods to build perfect dividers for cutting boards, cookie sheets and more!

This idea from Infarrantly Creative solves an organization problem I always have in the kitchen. I can never find the right size measuring cup or spoon in my drawer. Can't get much more organized than this!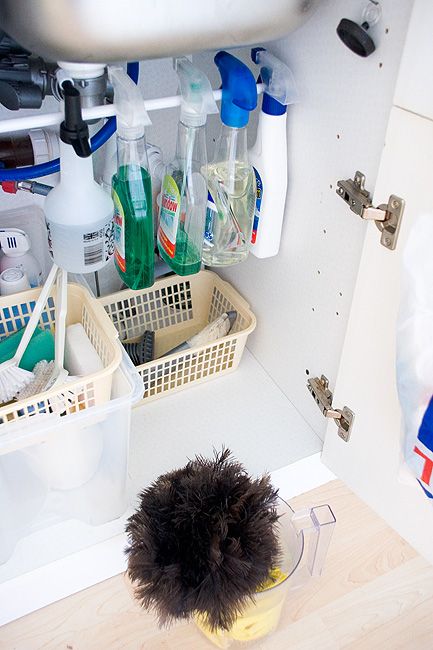 Who knew tension rods had so many different uses? Love this idea from the Jen Grant Morris blogspot!
 
If you have an Etsy store or a boutique and would like to be featured on our website, please send us a note and one of our representatives will get in touch with you.
"Like" us on Facebook, follow us on Twitter and you'll never miss out on any of the reviews, discounts and giveaways we feature each week!
To learn more about the Moms behind Mom's Shopping Engine and our inspiration for what we do read here!