Wipes and Diaper Accessories Reviews
Wipes
Our two picks are Pampers Sensitive Wipes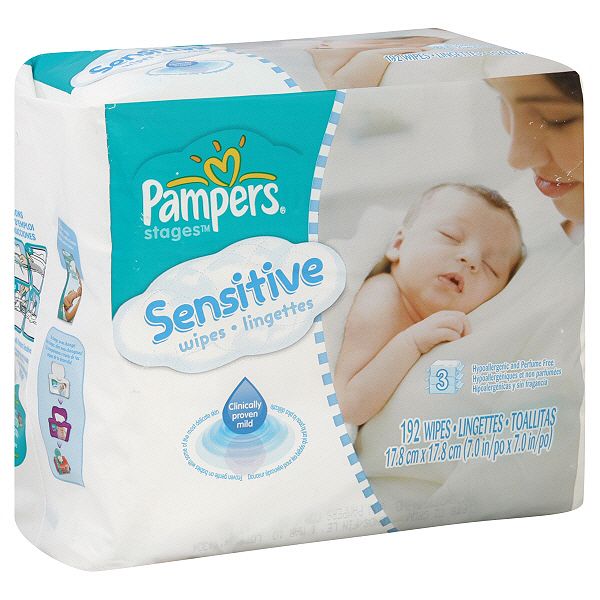 and the Costco Kirkland brand wipes.
Make sure you check our Baby Deals Roundup- the Weekend Edition( published every Friday) for coupons and promotion codes on diapers and wipes.
Both soft and durable and gentle on our baby's sensitive skin. The most important thing is to make sure your wipes don't have alcohol in them and are fragrance free especially for kids with extra sensitive skin.

Wipe Warmer
Prince Lionheart The Ultimate Wipes Warmer
Dual Wipes Warmer

Some may argue that this is a luxury and not a necessity. My daughter was born in December in Illinois so for us it was a necessity. I didn't buy one at first thinking the same thing...not necessary. But when my little one shivered from the cold wipes especially during her nighttime changes I knew I had to get one. The Prince Lionheart wipe warmer is our pick, but you may want to have a look at the Dual Wipes Warmer at Target ( the less expensive version we have found)
Do you have a favorite wipe warmer? Share it with us here or on our Facebook page.

Diaper Clutch

Another necessity for your diaper bag and car, your diaper clutch/organizer will keep everything you need in one convenient place when it is time for diaper changing on the go. Here are a couple of our favorites.
The First Years Deluxe Fold and Go Diaper Kit



I don't leave home with out this!!! I keep one in my diaper bag and one in each car. This compact holder has room for diapers, rash cream, and wipes which all fold up in a mat that you can change your baby on.

If you don't want to purchase the holder/mat then at a bare minimum invest in a plastic refillable wipe holder like this. Much cheaper to buy your favorite wipes in larger packages and just refill these holders rather than continually buying the overpriced smaller packages of wipes.

Odor Control for Diapers


A less expensive and just as effective option for those stinky diapers is to invest in some deodorizer bags. You can get this one ( 200 count) or similar one from Babies R us for less than $10. Their scent is strong enough to mask the odor of those stinky diapers and a lot less expensive and more hassle free than those diaper genies!

Diaper cream

For some babies this is a bigger problem than for others. Here are a few of our favorite diaper rash remedies. What are your favorites? Share them here or one our Facebook page.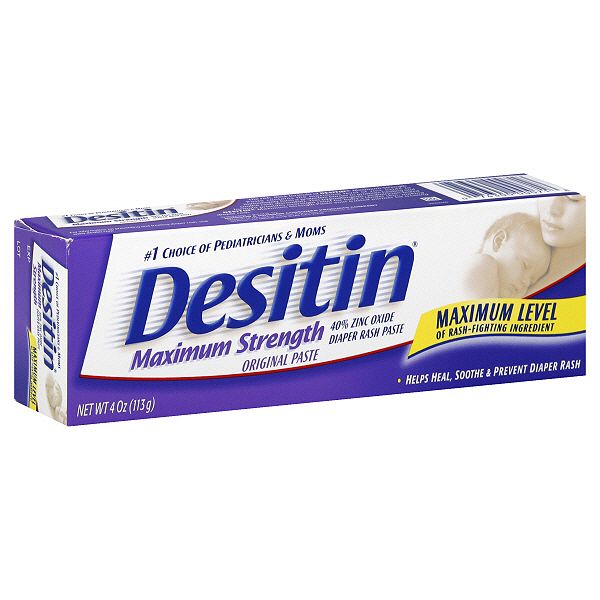 The maximum strength formula is the best formula of Desitin by far. This always clears up any diaper rash my little girl has and works much better than their regular formula.


This is my new favorite all over baby lotion and is also great for the diaper area as well. Smells great and is perfect for sensitive skin and eczema...I love this cream!

Most doctors swear by good old fashioned petroleum jelly to prevent diaper rash. I have used this on my baby's bottom as a proactive approach to preventing diaper rash when we spend time in hot climates like Tucson and it works like a charm.
Have any of your tried the new talc free powders as alternatives to the baby powders our moms used? Or the dustless powders? There are quite a few of these products on the market now. Give us your feedback if you have tried any!
Make sure to check out top diaper choices as well and please do leave us a note if you dont see your favorite brand listed here.
If you have an Etsy store, boutique, invention or business and would like to be featured on our website, please
send us a note
and one of our representatives will get in touch with you.
"Like" us on
Facebook
, follow us on
Twitter
and you'll never miss out on any of the reviews, discounts and giveaways we feature each week! Sign up for our weekly email newsletter here: