Looking for some fun, easy and cute winter crafts for the kids? We have unearthed some great finds for you here on The Mom's Shopping Engine! If you have some favorite winter crafts for kids share them here or on our Facebook page.
Happy Crafting!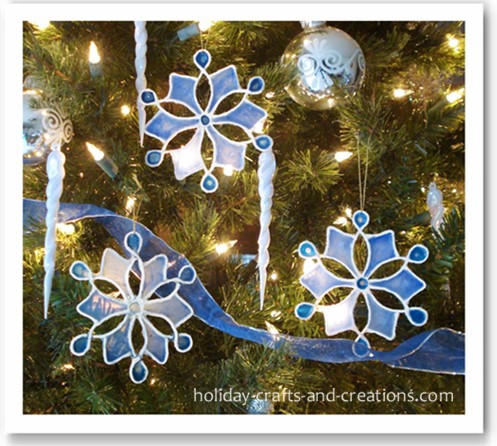 We adore these Stained Glue Snowflake Ornaments from Holiday Crafts & Creations.

Sometimes we forget about the simple classic crafts we did as kids ourselves. This paper snowflake tutorial from The Kid Spot takes us back with this easy snowflake craft.


I am not ashamed to admit this. I love Martha. And I love this holiday doorbell craft for the little ones this winter!


This snowflake wreath from Parents is so much fun and festive!


Kids of all ages will love making these popsicle stick snowflakes from Preschool Rock.


These sock snowmen from the Then She Made blog are just too cute! Now you have a fun craft to make with all those single socks in your drawer!

We love these creative lace and ice crafts from The Resurrection Fern! All you need are lace doilies, water, pie/cake pan and subzero temperatures and voila! You get these beautiful frozen lace creations.

This pine cone bird feeder craft from the Kids Activities blog will keep your kids entertained long after you are done making this craft!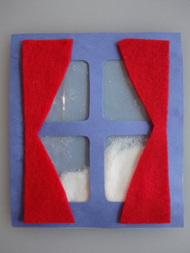 How much fun is this winter window craft from Busy Bee Kids Crafts. Tilt the window up and down and watch the snow fall!


Make faux colored glass for your kids to play with outside in the snow this winter! Be forewarned this is very messy but lots of fun!
 
For more holiday inspired articles check these out on the Mom's Shopping Engine! And don't miss any of our quick click slideshows!

Christmas Yarn Wreath With Felt Flowers
Christmas Desserts
Christmas Cupcakes
St. Nick's Day
Girls Christmas Outfits From Etsy
DIY Christmas Ornaments
DIY Christmas Tree Skirts
Christmas Tree Skirts From Etsy
DIY Christmas Stockings
Etsy Christmas Stockings
Personalized Ornaments from Etsy
DIY & Etsy Advent Calendars
Mom's Shopping Engine Holiday Toy Guide
Craft Kits For Kids Holiday Gift Guide
Unique Play Kitchens
Advent Calendar Ideas
And stay tuned for more to come as we gear up for the holiday season!
If you have an Etsy store or a boutique and would like to be featured on our website, please send us a note and one of our representatives will get in touch with you.
"Like" us on Facebook, follow us on Twitter and you'll never miss out on any of the reviews, discounts and giveaways we feature each week!
To learn more about the Moms behind Mom's Shopping Engine and our inspiration for what we do read here!