December is upon us! We have found some adorable Christmas and holiday outfits from Etsy for little girls of all ages. Stay tuned for more clothing picks to come!
Happy Shopping!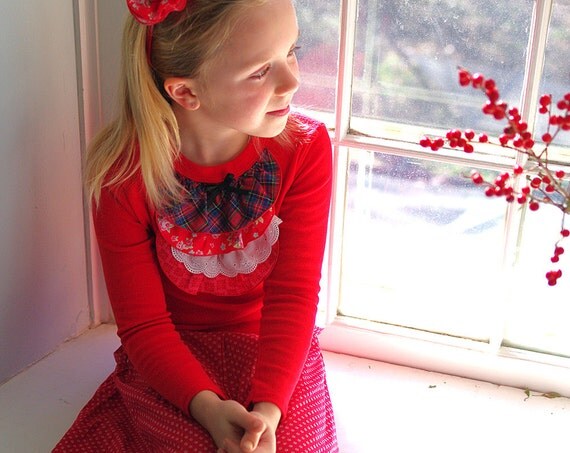 Love this girl's Holiday Ruffle Tee from Chirp and Bloom! Available in sizes 2, 4, 6 and 8 isn't that great?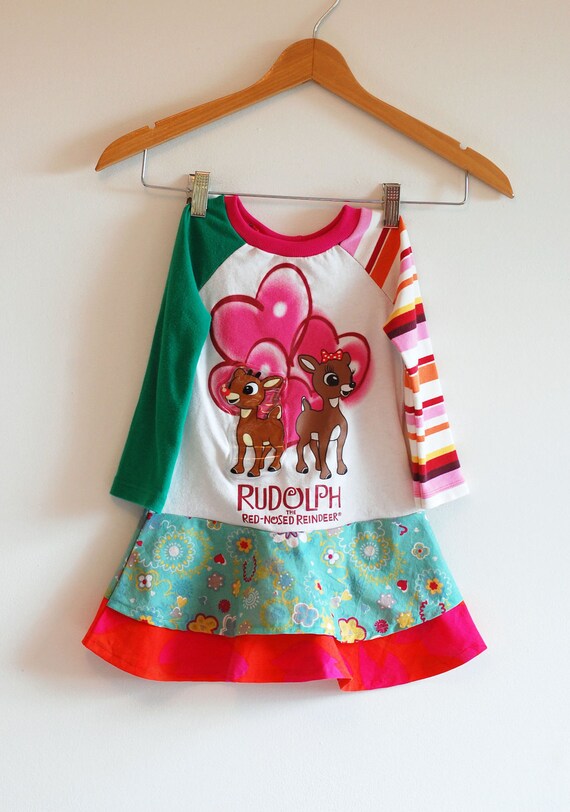 We thought this upcycled dress from the Little Overcoat was so much fun with this classic Rudolph print. So cute.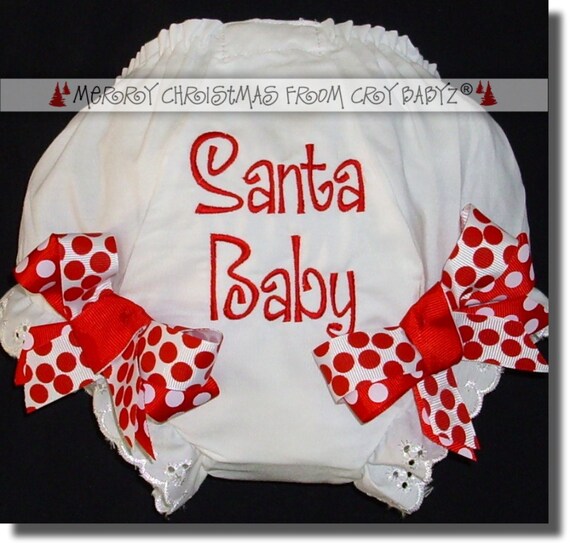 It doesn't get much cuter than a ruffled baby bottom. These Santa Baby bloomers from Cry Babyz are too cute for words. They will put a smile on everyone's face this holiday!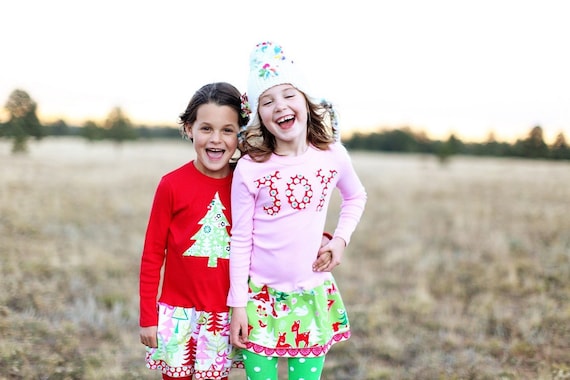 We adore these festive holiday dresses from Magical Scraps. How fun are these?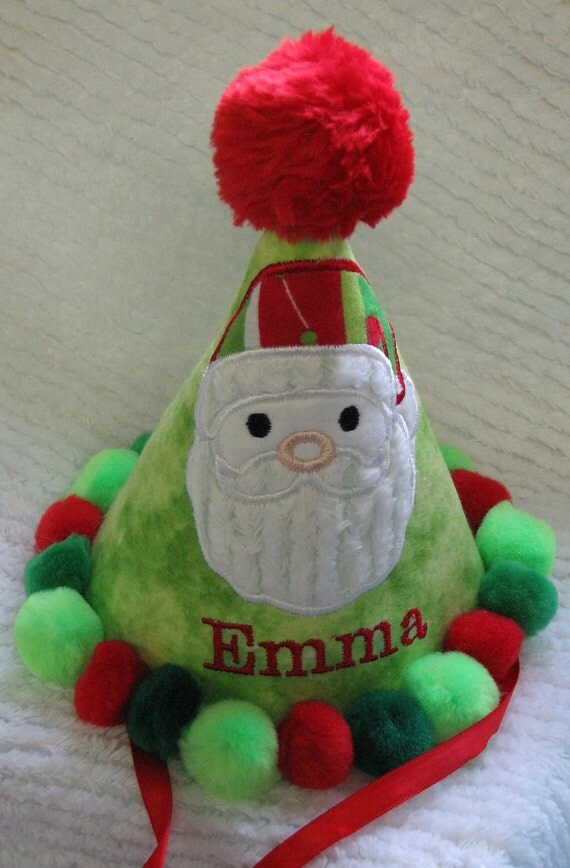 We just love these party hats from Embroidery Boutique! Perfect for December birthdays or any day this holiday season!

Your little one will look so festive in this sparkly reindeer shirt or onsie from Haydie Potatee Boutique. Perfect for family pics with boy and girl versions!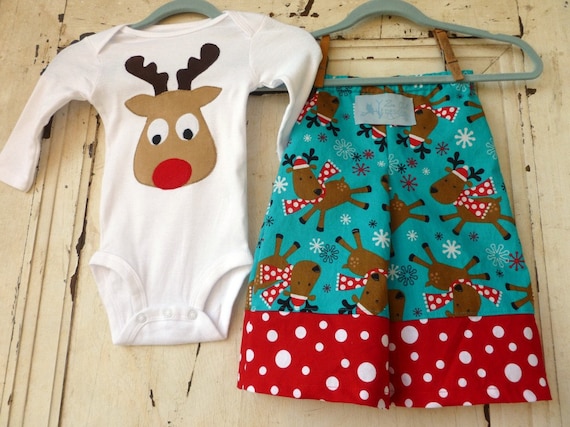 Love this fun and festive holiday outfit from Zoe Girl Designs!
We love these winter themed applique t-shirts from Munsker & Roo!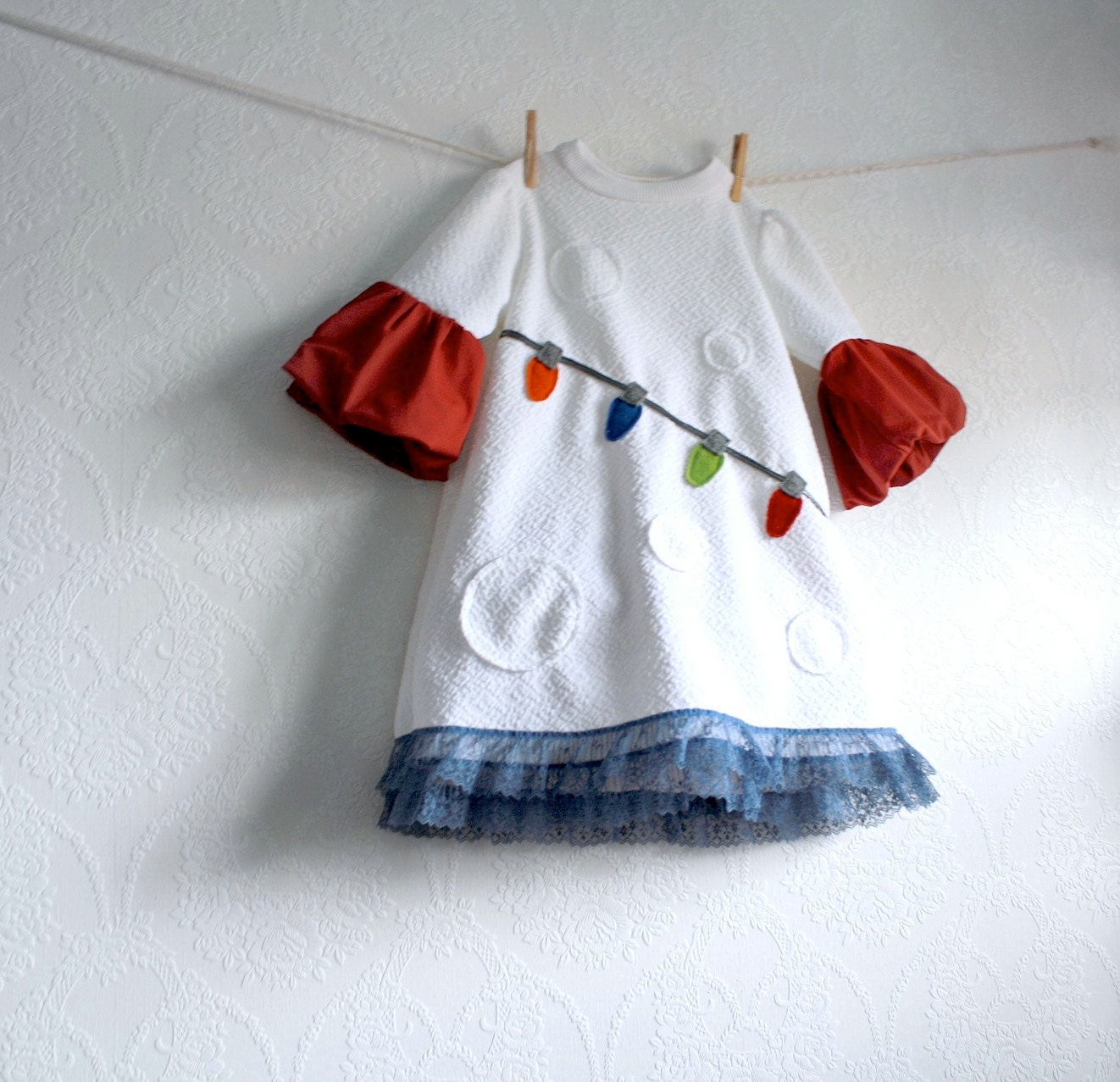 This upcycled dress from Broken Ghost Couture is as cute as cute can be. Adorable and unique we just love this one of a kind vintage look!
For more holiday inspired articles check these out on the Mom's Shopping Engine! And don't miss any of our quick click slideshows!

St. Nick's Day
DIY Christmas Ornaments
DIY Christmas Tree Skirts
Christmas Tree Skirts From Etsy
DIY Christmas Stockings
Etsy Christmas Stockings
Personalized Ornaments from Etsy
DIY & Etsy Advent Calendars
Mom's Shopping Engine Holiday Toy Guide
Craft Kits For Kids Holiday Gift Guide
Unique Play Kitchens
Advent Calendar Ideas
And stay tuned for more to come as we gear up for the holiday season!
If you have an Etsy store or a boutique and would like to be featured on our website, please send us a note and one of our representatives will get in touch with you.
"Like" us on Facebook, follow us on Twitter and you'll never miss out on any of the reviews, discounts and giveaways we feature each week!
To learn more about the Moms behind Mom's Shopping Engine and our inspiration for what we do read here!