December will be here before you know it and we have found some amazing DIY Advent Calendars and already made calendars from Etsy! So whether you have the time or not we have got you covered! I have fond memories of the Advent calendar tradition as a child and am excited to share this activity with my daughter this year. Be sure to share picks of any DIY advent calendars you create or ones you purchase!
Each day can be filled with candy, tiny presents, ornaments or anything your heart desires. There are some pretty creative ideas out there so be sure to share yours with us here or on our Facebook page!
And if these picks aren't enough be sure to check out even more Advent calendar ideas in our quick click slideshow!
DIY Advent Calendars

We love this inexpensive and easy idea from Quiet Fish. Even more awesome is the thought of filling each day with an activity for the entire family. So much fun!
This advent calendar from I Heart Naptime is amazing and you can order the kit from Silhouette which makes it even better! There is a promo code for $10.00 off the kit on the I Heart Naptime website as well! Use all your leftover cardstock to make this calendar that you can use year after year!

Another unique idea, this advent calendar from Aubrey + Lindsay's Little House blog is filled with ornaments for the tree. So every day you can have your child open the bag and add one more ornament to the Christmas tree! How fun.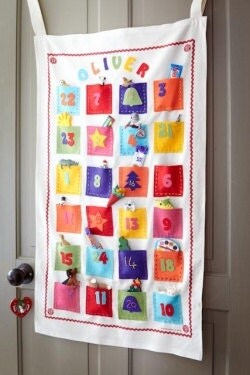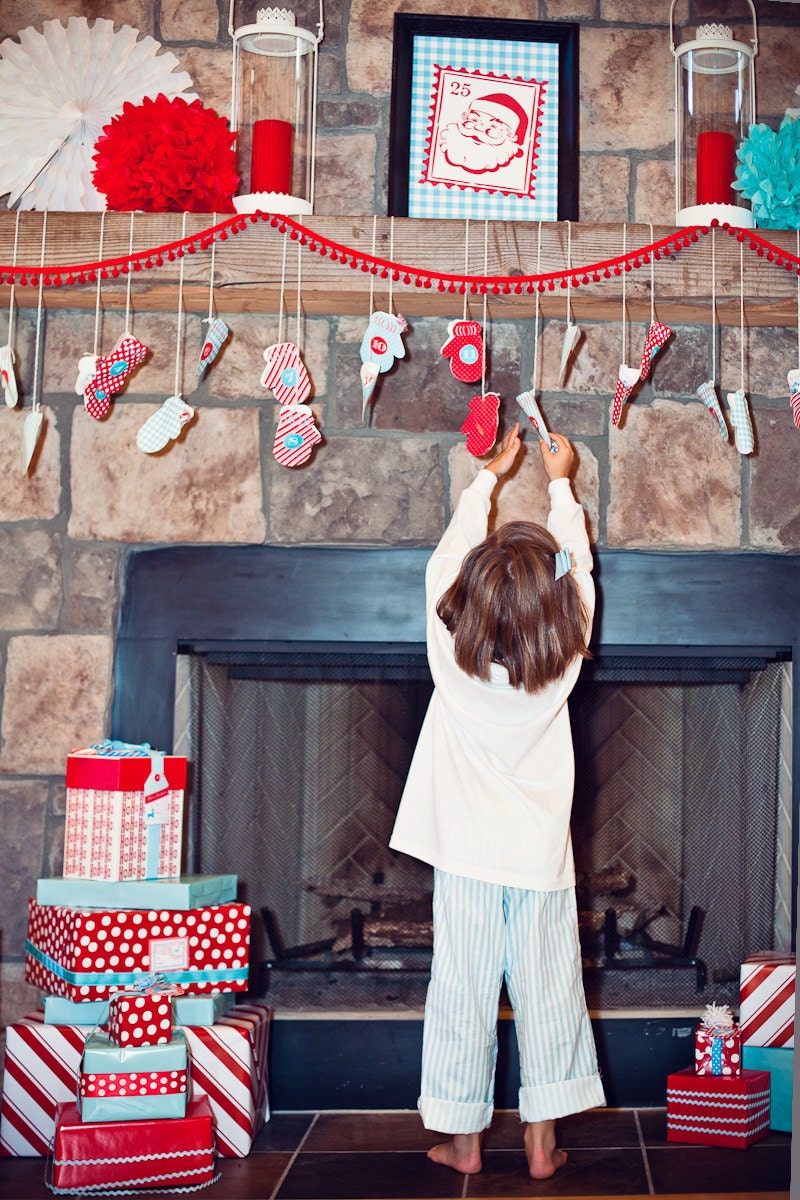 We are in love with these Advent Calendar kits from Juile Marie, Nina Max Daily, Sew Unique 55 and Anders Ruff on Etsy. Ranging from printable templates to full on kits with fabrics and everything you need, all of these ideas look like fun to make this year!
Etsy Advent Calendars
If you don't have the time to make your own, this is the next best thing! Get the homemade look with none of the fuss!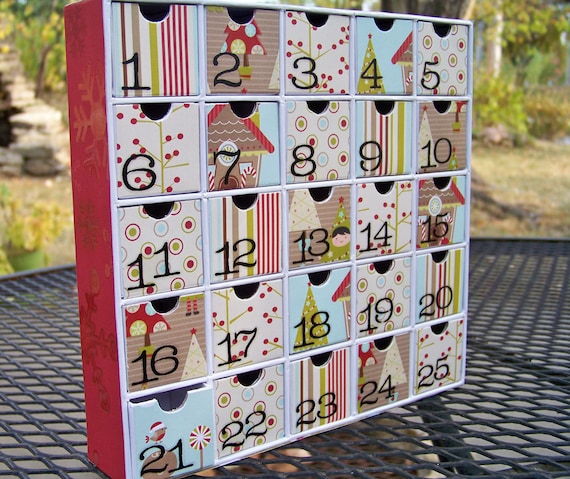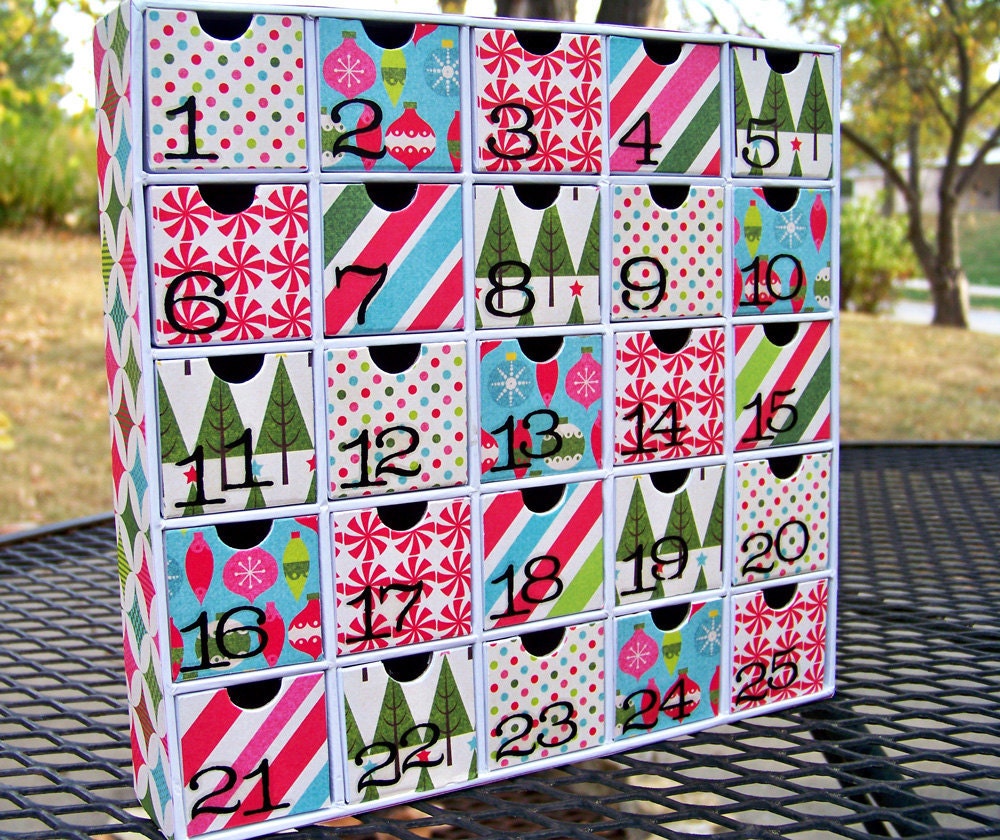 These fun calendars from Polka Stripe Studio may seem a bit pricey but you can use it for years to come!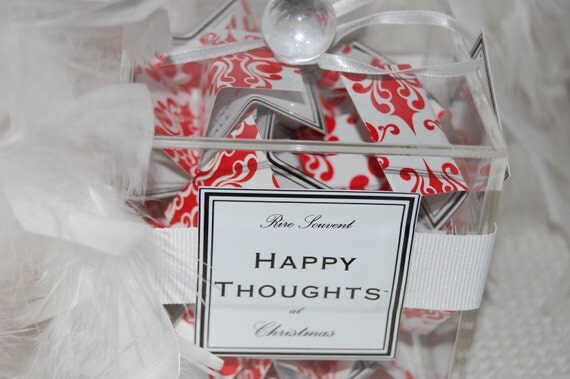 A unique take on the Advent Calendar tradition, this pick from Riresouvent shares one happy thought for each day leading up to Christmas! This one would be an easy one to make yourself as well.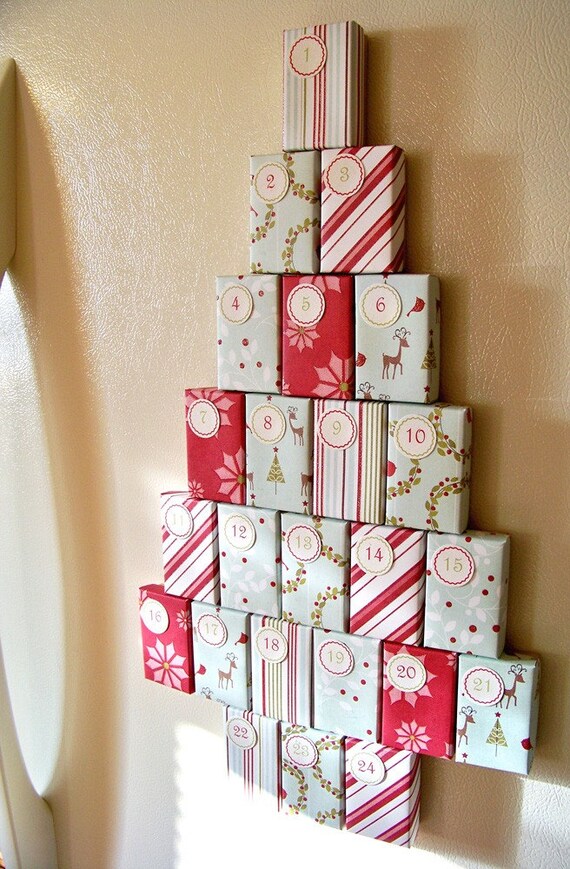 This magnetic calendar from Polka Stripe Studio is so much fun! Arrange it in any way you like on your refrigerator or other magnetic friendly surface.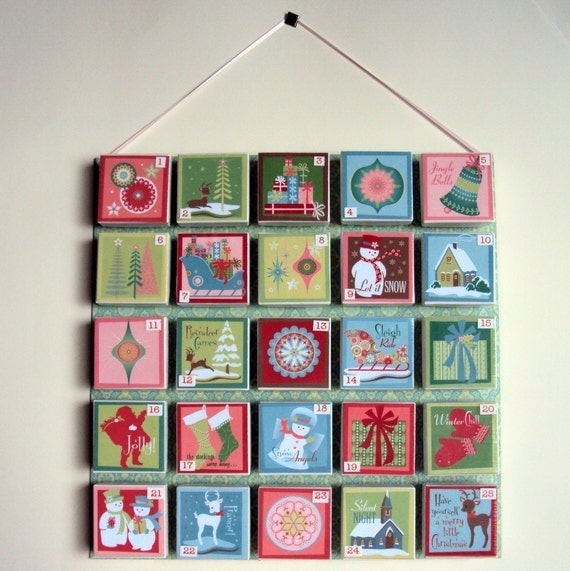 We love this retro looking advent calendar from Sweet Petunias!
Be sure to check out all of our holiday inspired articles on Mom's Shopping Engine!
And don't forget we have even more calendar ideas here in our quick click slideshow!
If you have an Etsy store or a boutique and would like to be featured on our website, please send us a note and one of our representatives will get in touch with you.
"Like" us on Facebook, follow us on Twitter and you'll never miss out on any of the reviews, discounts and giveaways we feature each week!