I don't know about you but I always admire all the DIY Mamas out there who make the most adorable things for their families. With all the DIY ideas we have been posting Silviya and I got inspired to make our own Halloween themed pettiskirts for our two little girls together.

You have seen them and they are absolutely adorable. Some combination of black, white, orange and purple in a festive Halloween pettiskirt with a cute shirt or onsie to match. We planned a black and white pettiskirt with a white onsie which we were going to decorate with a sparkly black spider and web. Oh the tangled web we weaved!

This Mudpuddles and Rainbows skirt was what we had hoped our skirts would look like: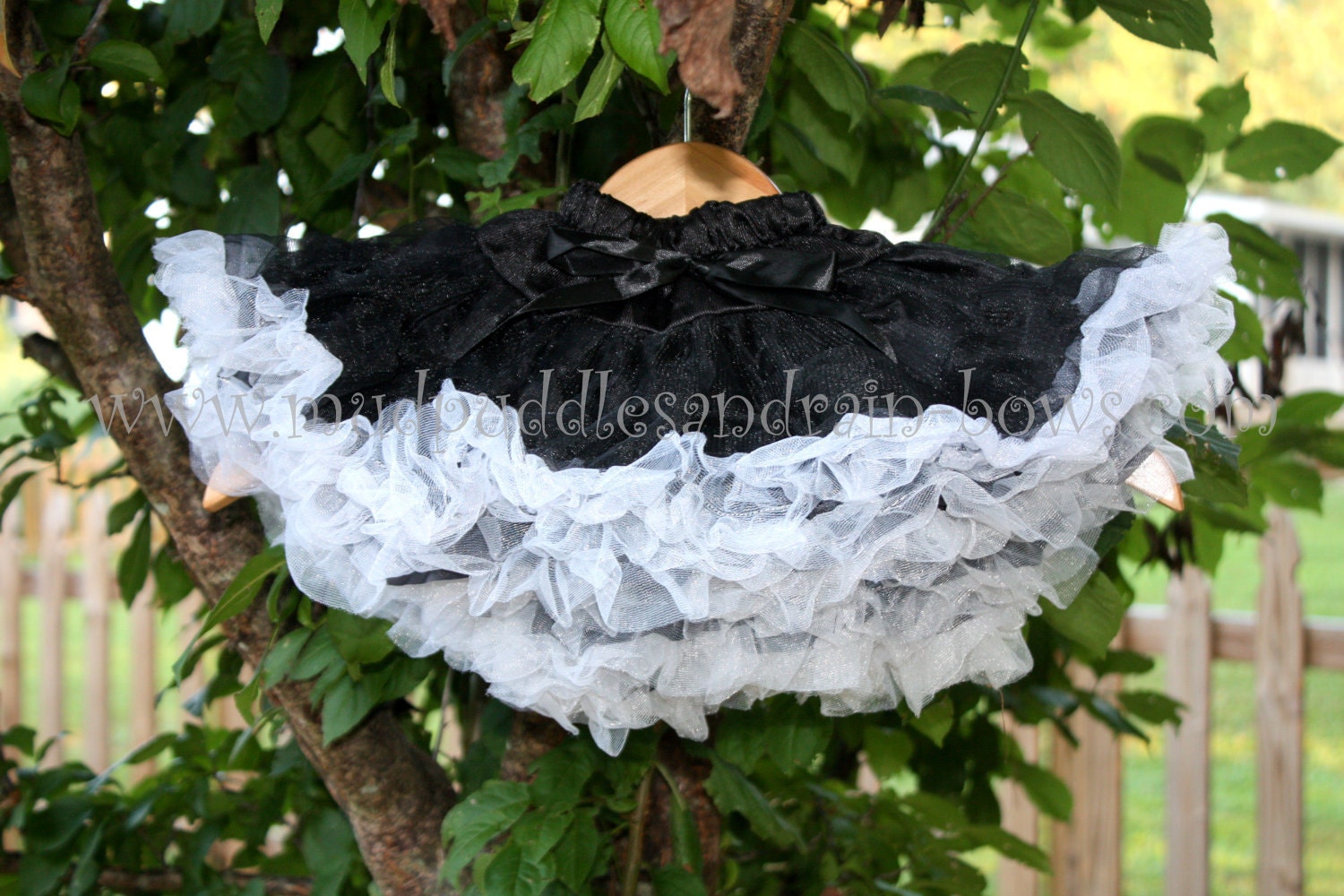 We bought a pattern on Etsy, store to remain unnamed, and all the fabric and tools from our local craft store. I own a sewing machine so we were set there. I have completed simple sew projects in the past with an emphasis on SIMPLE so we were confident we would be able to create these adorable pettiskirts ourselves. Excited and optimistic we set a date for an overnight play date and sewing session to complete our project.


With an upcoming trip to Disneyland together we thought it would be cute for both girls to wear their matching pettiskirts and spider onsies for the occasion. At about 2am we started looking at each other like what had we gotten ourselves into. Hoping to at least finish 1 skirt our optimism was quickly fading. We joked that the girls would have to share the one skirt and we would pass it back and forth until Halloween so they would both get to wear it. If only that were the outcome!


We spent about $30 on all of the supplies which would have produced 2 skirts had we succeeded. We started laughing when we talked about the fact that we could have bought one of these adorable pettiskirts for about $25 on Etsy. What were we thinking? At 3:30 am we gave up. Seven hours of our life we will never get back but even with that being said we had a great time that we will never forget. We are still laughing about it as we think back at how focused and excited we were. And every time either one of us comes across a pettiskirt online or in a store we have to smile. So even though our DIY project was a disaster we made some funny memories that we will laugh about for years to come and that makes it all worth it in the end.

This was our final product, if you want to call it that:


Have any of you ever tried to make your own pettiskirt? Any advice or funny stories you have to share? Any other DIY disasters you have experienced? Tell us about it here or on our Facebook page. What good is it if we can't laugh at ourselves and what we will attempt to make something homemade!

We are already planning our next DIY project overly optimistic that it won't be a disaster!
Happy crafting!

For some fun DIY project ideas check out these on the Mom's Shopping Engine!
If you have an Etsy store or Boutique and would like to be featured on our website, please send us a note and one of our representatives will get in touch with you.

"Like" us on Facebook, follow us on Twitter and you'll never miss out on any of the reviews, discounts and giveaways we feature each week!