We love these versatile fall fashions for your little ones. Who doesn't love the colors of the changing fall season? The kiddos will look adorable all the way through Thanksgiving!
If you have some great fall fashion finds please share them with us here or on our Facebook page!
This orange dot pumpkin shirt and pants from Cassie's Closet is too cute for just Halloween! Your little one can definitely pull this fall festive look off all the way through Thanksgiving this year!
We love this pumpkin peasant twirl dress from Cassie's closet for your little princess this fall. She can twirl to her heart's content all the way until Turkey time!
If you have a newbie celebrating her first fall season then this Brown Velvet & Lace Infant Gown from Haute Baby is just what you need this year!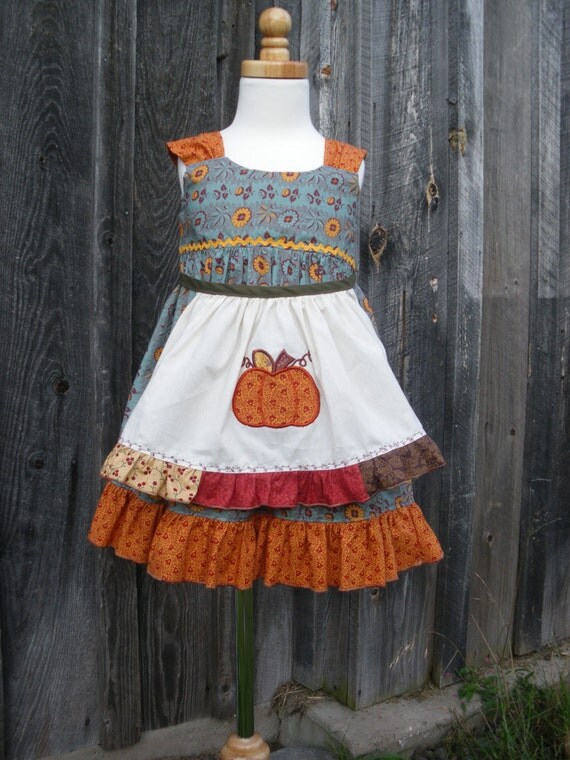 This custom fall dress from Heirloom Showcase is such a steal. Buy the matching apron to make it a masterpiece!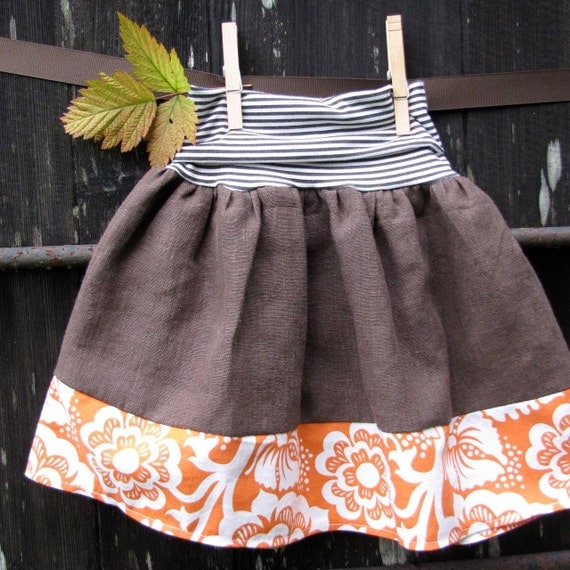 This Autumn Skirt from Bodhi Handmade will grow with your little one all year. Pair it with some tights and it will take her into the cold season in style.
We love the classic look of this mini-hounds tooth tiered jumper from Chasing Fireflies! We promise she will be the most stylish kid this season with this chic look!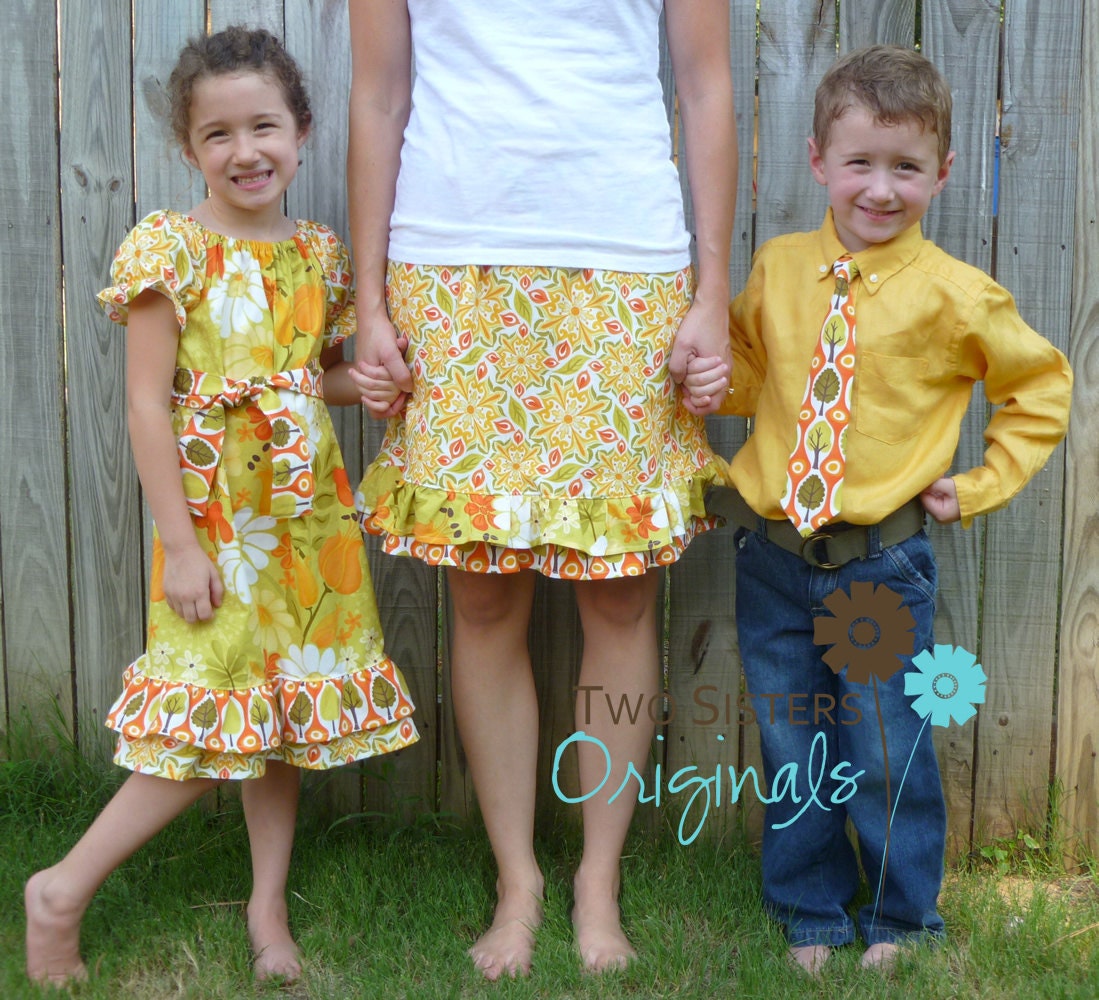 This orange central park tie from Two Sisters Originals has Fall written all over it! So adorable and festive!

If you like these fashion picks then be sure to check out some more Mom's Shopping Engine finds here!

If you have an Etsy store or Boutique and would like to be featured on our website, please send us a note and one of our representatives will get in touch with you.

"Like" us on Facebook, follow us on Twitter and you'll never miss out on any of the reviews, discounts and giveaways we feature each week!